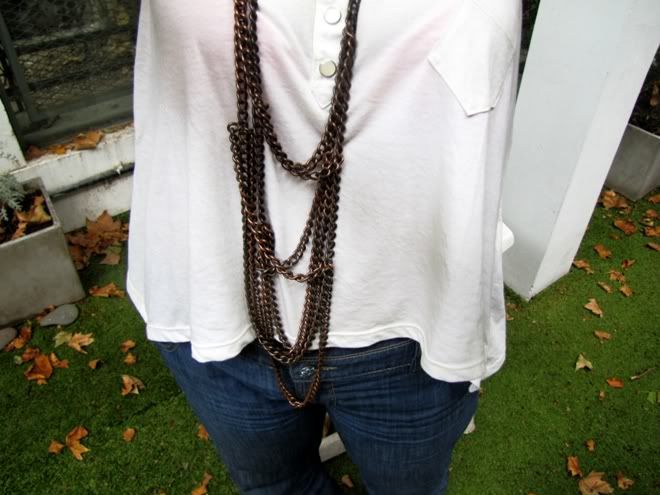 Este pantalon semi acampanado lo compré en Bogotá hace casi 3 años, y ya que los he visto varias veces en algunas páginas, me los puse de vuelta. Igual nunca los he dejado de usar, pero como me quedan largos, los tengo que llevar con tacones y por eso los uso muy poco.
El collar tiene varios usos, y me lo regaló Carlos Elías de la marca Wearecat antes de venirme a Buenos Aires.
This pair of boot cuts (almost flare pants) were from my trip to Bogotá in 2008, and since i've seen the comeback of this jeans i decided to wear them again. The necklace on the other hand has several uses, you can wear it like this, or as some kind of chain vest. I love it! it was a friend's gift to me when i moved to Argentina.
Jeans: Esprit.
Collar/Necklace: Wearecat
Top: Muaa
*** Estas fotos son con la camara vieja / This were taken with the old camera